Has your eye doctor recommended cataract surgery to restore the quality of your vision? It may seem like finding the best cataract surgeon is a bit overwhelming.
With something as important as your vision at stake, you want to be sure you choose the very best cataract surgeon in San Leandro. Are you unsure about where to start? Keep reading to find out some of the best questions to ask when considering a cataract surgeon in San Leandro!
Is the surgeon board-certified and has their work been recognized for excellence?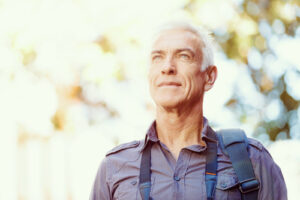 The most important question to ask is if the cataract surgeon you chose is board-certified by a respected eye care organization like the American Academy of Ophthalmology. These organizations have rigorous standards that their members must meet for certification.
Another question is whether the surgeon has received recognition for excellence in their field. Honors and awards from organizations and foundations show that the quality of the surgeon's work has been recognized as exceptional.
How many cataract surgeries has the surgeon performed?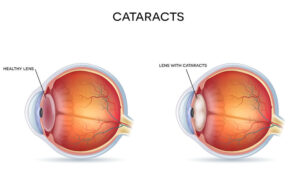 Make sure you're looking for a cataract surgeon with extensive experience. That means they regularly perform cataract surgery.
They should be familiar with implanting different kinds of lenses. These include monofocal lenses and premium lenses, which can restore and even improve the quality of your eyesight.
With each cataract surgery they perform, a good surgeon will add to their knowledge and experience of the procedure. Having years of experience is a good thing. It's a good way of knowing that they have seen and treated cataracts at all stages of advancement.
Does the surgeon offer premium lenses, and have they performed cataract surgeries with premium lenses?
Premium lenses are one of the latest advances in cataract surgery. The best surgeon should be knowledgeable about the different types of IOLs available. They should know what they can offer and have performed surgeries where they have implanted these types of lenses.
Depending on the IOL that is best for you, these lenses can improve near or far vision. They can even improve astigmatism; reduce incidences of glare or visual halos, or reduce eye strain with blue-light filters and UV protection.
With all of the lens options available, choose a knowledgeable cataract surgeon who can advise you on the most suitable lens.
What outcomes does the eye surgeon guarantee, and are they realistic?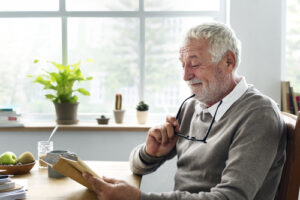 The best cataract surgeon will never make guarantees about the outcome of cataract surgery ahead of the surgery. Results from cataract surgeries can vary. These results can depend on many factors. They may include how advanced your cataracts are and what your eyesight was like before the procedure.
It is best to find a surgeon who will give you a realistic prediction of the outcome of cataract surgery. No surgeon can guarantee perfect vision after cataract surgery.
These surgeons are only setting you up for failure and disappointment. Instead, choose a surgeon that's realistic.
If you are already a patient at Batra Vision, you may have already found the best cataract surgeon for you in San Leandro! Our founder, Dr. Batra, has been recognized as one of the top eye care specialists worldwide.
He has years of experience treating patients throughout the United States and Europe. He has earned many honors for his work, including the Heed Foundation Fellowship. The Fellowship recognizes excellence in ophthalmology and the ophthalmic sciences.
Since founding Batra Vision, Dr. Batra and his team have performed countless cataract surgeries. Among his eye care professional peers, Dr. Batra is considered an expert on cataract surgery.
In San Leandro, more people have chosen Batra Vision for their cataract surgery than any other local or non-local eye care provider. When you select Dr. Batra, you can feel confident that your eyes are in the best possible hands!
Does the cataract surgeon use the most state-of-the-art technologies available?
Under his leadership, the eye surgeons at Batra Vision provide our patients with the highest quality care using the most advanced technologies. We even offer the newest version of cataract surgery, laser cataract surgery, using LenSx, VERION, and ORA systems.
These systems make the implantation of vision-correcting lenses more precise and effective. If you are considering an IOL to improve your vision as part of your cataract surgery, Batra Vision can find the exact lens that will be best for you.
We offer IOLs that can correct your distance vision as well as lenses that can additionally improve your middle and near vision. Using laser technology helps achieve optimal results to maximize your vision without needing to depend on glasses.
Does the cataract surgeon make patients feel comfortable asking questions or concerns?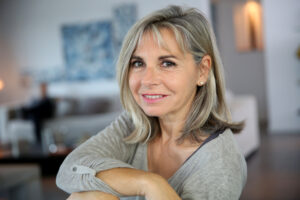 Assisting our patients in making informed decisions about their eyes' health, encouraging them to ask questions and voice their concerns, and providing our patients with the best possible results are critical components of our mission statement. We want our patients to feel confident that they are informed participants in keeping their eyes happy and healthy.
If you need cataract surgery to restore and improve your vision in San Leandro, you want to find the best surgeon possible to get the best possible outcome from surgery. As you consult with potential candidates, it is vital to keep the questions listed above foremost in your mind to make this critical decision.
At Batra Vision, we value your vision as highly as you do! If you choose Batra Vision for cataract surgery, we feel confident that we can meet, if not exceed, the high standards you should set when choosing a cataract surgeon in San Leandro.
To find out more about what Batra Vision can do to correct the vision impairment caused by cataracts, schedule a consultation today with Dr. Batra in San Leandro, CA! Isn't it time to see the world clearly again?
---