If your vision has been affected by cataracts, it can inhibit your ability to enjoy your life in beautiful San Leandro. Cataract surgery is the only way to restore your ability to see clearly and remove your cataracts.
Better yet, Batra Vision offers premium lenses for cataract surgery that not only resolve your cataracts but can improve or restore your vision! Imagine all you could do in San Leandro with clearer vision and the freedom from inconvenient visual aids like glasses or contact lenses!
Keep reading for 6 ways to take full advantage of the community of San Leandro after you've restored and improved your vision with cataract surgery!
1. Marvel at the Diversity of Life at the Oakland Zoo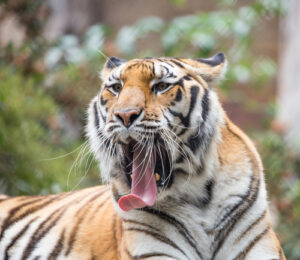 A day at the Oakland Zoo can lead you and your family into the wilds of the Australian outback, the arid savannahs of Africa, and the depths of a lush rainforest. Overseen by the Conservation Society of California, the Oakland Zoo is home to over 850 native and exotic animals, including the endangered California condor, the majestic African lion, and the playful crowned lemur.
With so many diverse creatures making their home at the Oakland Zoo, there is sure to be something extraordinary to see for all the animal lovers in your family. Add fun attractions like train rides and a children's petting zoo, and you have an all-ages family fun day!
See fur, scales, and feather in unmistakable detail when you opt for a premium lens to correct your cataracts. At Batra Vision, we have lenses that eliminate visual cloudiness while reversing nearsightedness.
With premium lenses, you don't need to worry about dropping your expensive prescription glasses into the lion habitat as you lean in for a closer look! Thanks to a premium lens during cataract surgery, your vision will be crisper and more precise than ever.
2. Fill Up Your Fruit Bowl at the San Leandro Farmer's Market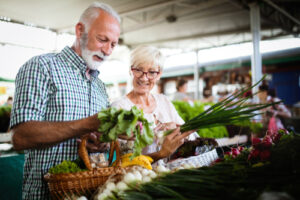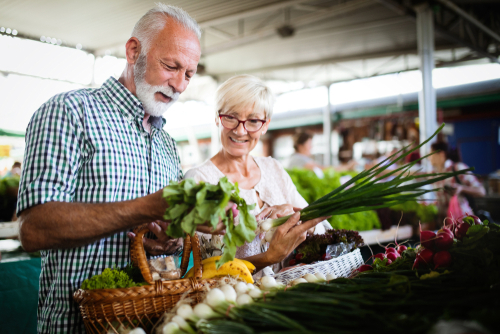 August is an excellent month to visit the weekly San Leandro Farmer's Market! With a bounty of summer fruits and vegetables, like melons, squash, leafy greens, apricots, and San Leandro's famous cherries, you can find all the makings of a delicious summer feast.
Held every Wednesday from April to October, the market features local producers and artisanal food makers. The fantastic range of fresh produce that California is famed for is ripe for the picking every week!
When you opt for a premium lens during cataract surgery, you can inspect every peach, pear, and plum to your satisfaction. With premium IOLs that can restore your near vision and lenses that can correct your up-close and distance vision, you can pick the ripest cherries without needing those readers you constantly lose.
3. Soak in the View at Marina Park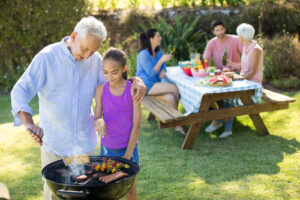 If you live in San Leandro, you are undoubtedly familiar with all that beautiful Marina Park offers. Situated along the beautiful San Leandro Bay, with stunning views of nearby San Francisco, Marina Park is one of the best things about living in San Leandro!
Whether you want to enjoy a stroll along one of the park's many walking paths, host a BBQ with friends, or enjoy the view from the comfort of a park bench, Marina Park is the place to be in San Leandro. A beautiful view is even more stunning when you don't have to worry about seeing glare on your glasses.
Not only does cataract surgery improve the clarity of your vision, but choosing a premium lens can reduce your dependence on cumbersome visual aids. Not only that, but you'll have better vision than you ever thought possible! Imagine taking in a view with nothing getting in the way!
4. Celebrate San Leandro at 150 Minutes of Music & Light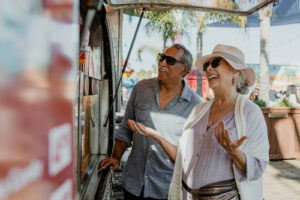 This August 11th, grab your lawn chair and join your friends and neighbors in Marina Park for "150 Minutes of Music and Light," featuring a concert by local band Hella Fitzgerald followed by a light show to celebrate the 150th anniversary of San Leandro!
Bring your appetite to this summer evening event and fill up on the delicious offerings of the Food Truck Mafia. With food, music, and other festivities, "150 Minutes of Music and Light" is sure to be a fabulous community event celebrating the beautiful city of San Leandro.
Banish visual disturbances like halos with premium multifocal lenses during cataract surgery. Light displays and fireworks can be disappointing when halos prevent you from seeing clearly.
With a multifocal lens, halos can become a thing of the past, and unforgettable, crisp light shows will be your future!
5. Help a Monarch Find a Haven at the San Leandro Butterfly Garden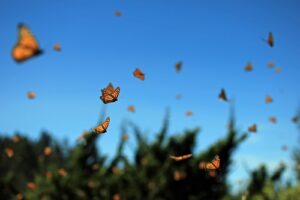 Every year, thousands of monarch butterflies descend on San Leandro, either on their way to even warmer climes or to make it their home for the winter. With its abundance of sunlight and eucalyptus trees, San Leandro is one of these spirited butterflies' favorite spots!
Spend a morning helping the butterflies at the San Leandro Butterfly Garden! The garden holds a monthly Weeding Party on the first Saturday of the month with tools and refreshments provided.
The party is your chance to give a helping hand to the butterflies by maintaining the butterfly-friendly habitat of the garden and perhaps spy a few butterflies yourself! Spotting an elusive monarch butterfly is easier when you have a trifocal IOL implanted during cataract surgery.
Trifocal lenses are just another of the options available during cataract surgery. With a trifocal lens, you can see a distant clutch of monarchs in a eucalyptus tree; a monarch perched on some milkweed a few feet away; and the intricate pattern of its wing as it lands on your nose!
6. Dive into the Past at the San Leandro History Museum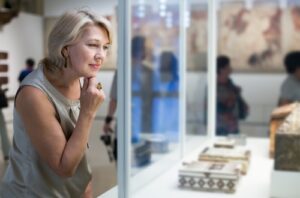 This year marks the 150th anniversary of the incorporation of San Leandro, and what better way to learn about your storied city than a visit to the San Leandro History Museum? At the museum, you can discover old San Leandro with exhibits and murals, from the time of the Muwekma Ohlone people to the Gold Rush to the city's development post-World War II.
It's a lot easier to take in the complex history of San Leandro when your eyes aren't constantly having to adjust for distance and close reading. If you are ready to make bifocals a thing of the past, consider an accommodating lens when you have cataract surgery.
Accommodating lenses are advanced premium lenses and work just as their name suggests: they move inside your eye to accommodate focusing at different distances. Most patients opting for accommodating lenses find these lenses make glasses and contacts history after they have cataract surgery.
Enjoying life in San Leandro after cataract surgery is a breeze, given all that San Leandro has to offer. Our skilled eye surgeons can restore your vision to help you take advantage of life in San Leandro.
Better yet, you'll see all of San Leandro's diverse attractions, from zoo animals to light shows to historical artifacts, even more clearly when you opt for a premium lens that can improve your eyesight!
Are you ready to restore and improve your vision with cataract surgery and premium lenses? Schedule your cataract consultation at Batra Vision in San Leandro, CA, today!
---