Cataract surgery is the number one surgical procedure performed on American patients older than 65. Each year, more than 14.2 million patients undergo the procedure. And within the East Bay, more people choose Batra Vision for their cataract surgery than any other local or non-local provider.
Cataract surgery is a onetime event where we replace the lens inside of your eye when it becomes cloudy and difficult to see through. This is an important time to consider all of your options and carefully select the treatment that is right for you.
At Batra Vision we go beyond removing the clouded lens in your eye by offering advanced lens replacement implants that have the ability of restoring your uncorrected vision to a point better than it was before you had cataracts.
In addition to correcting your distance vision, the most advanced lens implants have the ability to actually improve your middle and near vision as well. Imagine having the flexibility to see in the distance as well as improved vision to see the computer or read a magazine.
---
Batra Vision also offers the newest version of cataract surgery itself: Laser Cataract Surgery. Batra Vision was the first provider in the Bay Area to perform cataract surgeries with the LenSx, VERION, and ORA systems. With the new LenSx Cataract Laser system, we offer the most precise method of performing cataract surgery. Utilizing the newest surgical laser and real-time refractive measurements, we can measure what your prescription is during the surgical procedure. Using this information we can select the exact treatment necessary to maximize your vision without glasses. This is why at Batra Vision, we offer more than cataract surgery; we offer Refractive Cataract Treatment.
Batra Vision is led by Dr. V. Nicholas Batra, who has earned a reputation among eye care professionals as an expert on cataract surgery. Considered an expert on laser assisted cataract surgery and Premium IOLs, and refractive, Dr. Batra also travels around the country providing educational lectures to other doctors looking to learn more about these procedures. Most recently Dr. Batra was one of 3 surgeons involved with presenting live surgical techniques to surgeons around the world at the 2016 annual American Society of Cataract and Refractive Surgery meeting in New Orleans. He also frequently hosts visiting doctors from around the country to his surgical center to see his techniques in person. Click here to view some educational material we recently shot: (will provide link in the next week or two) He is also pleased to be the president elect for the California Academy of Eye Physicians and Surgeons for 2016. In May 2016, he will perform live surgery for the American Society of Cataract and Refractive Surgery. He has also lectured on the topic for many professional organizations, including:
American Academy of Ophthamology
American Society of Cataract and Refractive Surgery
Alcon
AMO
Bausch and Lomb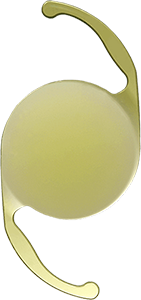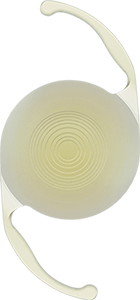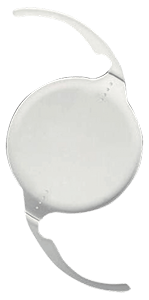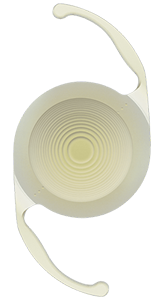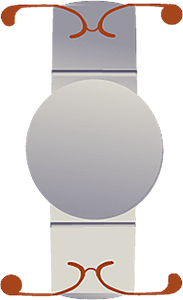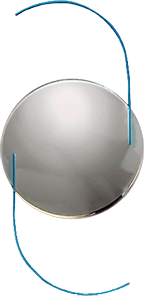 What are Cataracts?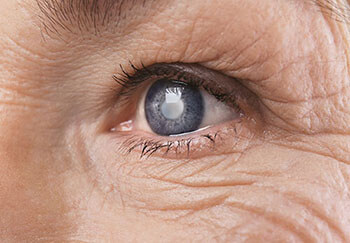 A cataract is a condition in which the natural lens of the eye becomes milky or cloudy. The clear lens of the eye focuses light onto the retina allowing us to see images clearly. When a cataract forms, our ability to focus is hindered and images, regardless of distance, tend to look blurry or out of focus.
Cataracts are caused by the clumping together of protein within the lens. Cataracts often start small and initially do not affect your vision. You will begin to notice changes in vision as the cataract grows.
Some visual symptoms of cataracts include haziness, dullness of color, poor vision at night, sensitivity to bright light, and double vision. Cataract surgery, as performed at our offices, can remedy the various vision problems associated with cataracts.
There are three types of cataracts, each of which can cause their own unique vision problems:
Nuclear Cataract
A nuclear cataract is caused by the natural aging process. This type of cataract forms in the center of the lens.
Cortical Cataract
A cortical cataract is often found in patients with diabetes. This type of cataract forms on the outer region of the lens and later extends toward the center.
Subcapsular Cataract
A subcapsular cataract is often found in patients with diabetes, retinitis pigmentosa (a degenerative retina disorder), extreme farsightedness, or patients using high doses of steroids. This type of cataract develops at the back of the lens.
Cataract Surgery
Cataract surgery is an outpatient procedure we perform at our Berkeley and East Bay area offices. The traditional procedure is performed under topical or local anesthesia and uses a technique called phacoemulsification. Phacoemulsification involves the use of a special probing device that is introduced into the eye through a 1/8 inch incision. The device emits localized high-frequency waves that break a cataract into tiny pieces. The fragmented cataract is then sucked from the eye using the same probe device.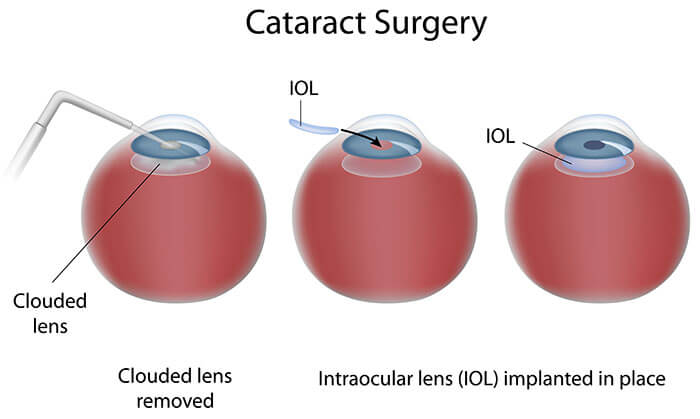 A more modern procedure — laser cataract surgery — is a high-tech option that in many cases may produce better vision than traditional approaches. With the laser approach to cataract surgery, the surgeon creates a precise surgical plan with a sophisticated 3-D image of the eye called an OCT (optical coherence tomography). The goal is to create an incision with a very specific location, depth and length in all planes, and with the OCT image and an advanced femtosecond laser, it can be performed exactly without the myriad variables associated with traditional surgical incisions. Batra Vision Medical Group is proud to be the first practice in the San Francisco Bay Area utilizing the most advanced femtosecond laser and laser-enhancement technologies: the LenSx™ laser and the ORA/OptiPlus™ refractive analysis system.
Once the cataract has been removed, a lens implant (crystalens®, ReSTOR®, ReZoom™, or TECNIS®) will be put in its place. Our surgeons will determine the best lens implant to use based on your expectations, your lifestyle, and the unique nature of your case. Since cataract surgery and the lens implant surgery are both performed through such a small incision, the eyes will heal quite rapidly allowing you to return to normal activities in a relatively short amount of time.
To schedule a consultation for cataract surgery at our East Bay and Oakland area offices in Concord and San Leandro, contact Batra Vision Medical Group today.
TRULIGN Toric Intraocular Lens Implants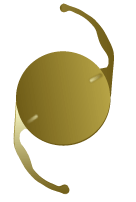 We offer the ultra-advanced TRULIGN® toric lens implants at our Oakland and East Bay offices in San Leandro and Concord. BatraVision Medical Group is the first ophthalmological practice in the Bay Area to offer this amazing new lens, which is quickly gaining renown amongst surgeons due to its ability to deliver a much broader range of vision to patients as well as increased freedom from glasses. If you suffer from astigmatism, the TRULIGN lens helps to correct this as well.
The TRULIGN lens is an intraocular implant used after cataract surgery to replace a cataract patient's cloudy lens. TRULIGN is just one of the fine lens implant options that we offer at Batra Vision Medical Group to accommodate your particular eye care needs.
The best way to determine if you are a good candidate for TRULIGN is to visit our offices serving the East Bay and Oakland area from San Leandro and Concord. We will be happy to discuss all of the eye care options available to you and help you determine the procedure that is best suited to meet your individual needs.
ORA Systems OptiPlus
ORA® Systems OptiPlus™ is a revolutionary new option used during your cataract procedure to optimize your postoperative visual outcomes. Yet another innovative option available at BatraVision Medical Group, OptiPlus is a proven state-of-the-art analysis that provides your surgeon with an unprecedented new level of valuable information about your eye. And it's on-demand — during the procedure — which is exactly when it is needed the most. When OptiPlus is included as part of your cataract surgery procedure, you can have the confidence of knowing that your surgeon has the information needed to optimize your visual outcome.

BatraVision Medical Group now offers its ORA patients the enhanced power of VerifEye®, the latest innovation in intra-operative wavefront aberrometry. VerifEye is an advanced monitoring hardware add-on that continuously provides refrative information, resulting in more refined measurements.
If you are diagnosed with cataracts and have chosen to undergo a surgical procedure to correct your condition, you may be a candidate for the OptiPlus refractive analysis enhancement.
If you would like to know more about how your vision after your cataract procedure can be optimized by choosing OptiPlus with VerifEye, ask one of our surgeons or surgical consultants for more details during your visit to BatraVision Medical Group. See how this innovative option can help ensure the best results possible.
Lens Implants
Apart from performing state-of-the-art cataract surgery and other refractive procedures, Batra Vision Medical Group also stays at the forefront of lens implant surgery. Our East Bay offices in San Leandro and Berkeley offer different types of lens implants to meet each patient's individual needs.
Lens implants are artificial lenses used to replace the natural lens of the eye. A number of conditions such as presbyopia and cataracts may necessitate the removal and replacement of the natural lens of the eye in order to restore or maintain a patient's vision.
Patient Instructions for Cataract Surgery
Below are some general instructions for patients undergoing cataract surgery at our East Bay offices in San Leandro and Berkeley. You will receive a more detailed set of instructions including important reminder dates and detailed eye drop instructions prior to your surgery.