Are you tired of feeling like glasses and contact lenses are holding you back from living your best life? Why not think about having LASIK?
When you correct your vision with LASIK, you may see San Leandro in a new light! LASIK can offer you clear, high-quality vision to enjoy all the city offers without needing costly prescription glasses or contact lenses.
Ready to see better than ever before? Keep reading to learn about 7 places you'll see in a new light in San Leandro after LASIK!
1. Discover the Wonders of the Oyster Bay Regional Shoreline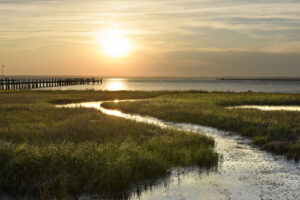 You can make your next visit to the Oyster Bay Regional Shoreline a real learning experience when you follow their guide to points of interest on the Oyster Bay Trail. From restored salt marshes to Oyster Bay history to native plants and wildlife, you can learn a lot about the history and natural world of San Leandro as you stroll along.
It's much easier to spot a native northern harrier as it patrols the trail in search of prey when you opt for LASIK! LASIK not only corrects refractive errors like nearsightedness, farsightedness, and astigmatism, but it also improves your ability to see contrast, giving you crisper vision to see all of life's little details.
When you're looking at the wonders of nature, you'll appreciate having better vision!
2. Try Your Hand at Disc Golf in Chabot Park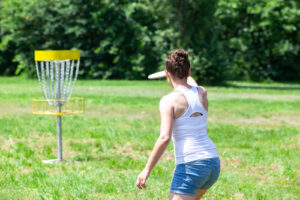 Take your love of Frisbee to a new level with disc golf in Chabot Park! The Chabot Park disc golf course is an easy walk and beginner-friendly, while veteran disc golfers say there are some tricky but fun shots around the park's trees.
If disc golf becomes your new obsession, improving your vision with LASIK won't take you out of the game for long! LASIK is a quick outpatient procedure with short recovery times.
That means you can return to the course quickly with clearer vision for even more precise throws! Most LASIK patients have 20/20 vision or better, so taking your game to the next level isn't a far cry.
3. Take a Day Trip to the San Francisco Botanical Garden
With more than 8,000 plant species to look at from around the world, crossing the bay for a day at the San Francisco Botanical Garden is well worth the traffic on the bridge! Whether you are interested in the wax palms of the Andean cloud forest or the many magnolias native to China, the SFBG is full of botanical wonders.
The flora at the botanical gardens is a feast for your senses, particularly your eyes! Since LASIK improves your vision beyond your original prescription, you'll be able to see the tiny details of every flower on display in the gardens.
4. Hit the Trail for a Run on the Faro Point Loop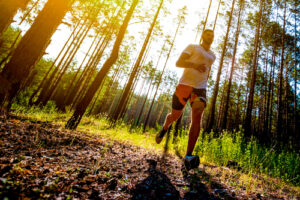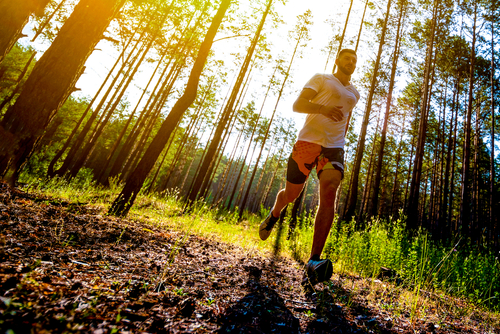 If you love to trail run, it's time to give the Faro Point Loop a try! While this 2-mile, relatively flat trail might be considered relatively easy for more seasoned trail runners, the stunning views of the bay make it worth a trek out and back.
Running is no fun when you constantly worry about your corrective lenses. When you correct your vision with LASIK, you can ditch the glasses and enjoy those views of the bay on the trail, glasses-free and worry-free!
5. Conduct a Self-Guided Historical Tour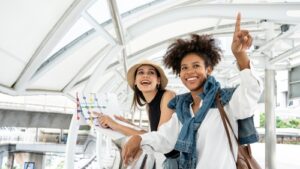 How well do you know San Leandro? You can up your local trivia game when you embark on a self-guided historical tour of downtown San Leandro.
Points of interest include San Leandro's original courthouse, which served as the county seat in the 19th century, and the Daniel Best House, the childhood home of the founder of Caterpillar tractors! With better vision, thanks to LASIK, you can take in all the history downtown San Leandro has to offer, free of prescription glasses or contact lenses.
Most patients that have LASIK no longer need glasses or contact lenses. Instead, you'll be able to see clearly at all distances, allowing you to take in unique historic buildings from top to bottom!
6. Appreciate the Work of Local Artists with the San Leandro Art Association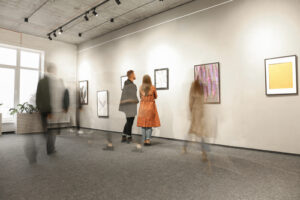 Beyond the works of art on display at their gallery in the Karp Room of the San Leandro Main Library, the San Leandro Art Association (SLAA) hosts monthly art demonstrations by local artists, from photographers to muralists!
Attending one of their monthly demonstrations allows you to see San Leandro in a new way through an artist's eyes! With LASIK, you won't have to wait an extra month to appreciate all the art on display.
Most LASIK patients report a remarkable improvement in their vision within 24 hours of the procedure. Your eyesight will only continue to improve in the months following the vision correction procedure.
If you've ever wanted better vision, LASIK is one of the best ways to achieve it!
7. Join Up with Your Community at the Farmer's Market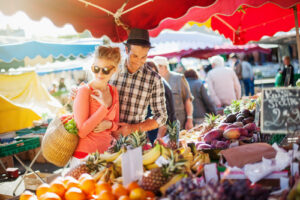 San Leandro's weekly farmer's market is not just a great place to find the ingredients for your next summer feast; it's also a great way to meet up with friends and neighbors! San Leandro's residents make it not just a place to live but a community to love, and there's no better place to be a part of that community than at the farmer's market!
If you have worn prescription glasses your whole life, you can show off a whole new you after LASIK! You may have to re-introduce yourself to friends.
They may only recognize you with frames to hide behind. Instead, you can enjoy the high-quality vision that LASIK provides while living without visual aids.
If you are ready to improve your vision with LASIK, there's no better time to schedule your LASIK consultation. Batra Vision is one of the leading providers of LASIK in the Bay Area, and our experienced eye surgeons can help you to see San Leandro in a clear new light!
Schedule your LASIK consultation at Batra Vision in San Leandro, CA, now and see what you've been missing out on!
---