It's been said many times and in many ways: when planning your gift-giving this holiday season, you should make sure YOU are one of the people on your list! Whether you have been naughty or nice this past year, you should treat yourself for all you do for friends and family throughout the year.
One of the best gifts you can give yourself is the vision-restoring gift of LASIK! If you are tired of depending on glasses or contact lenses to see clearly, LASIK gives you the advantage of clearer, sharper vision without needing visual aids.
Are you unsure if LASIK is the right gift for you? Keep reading for six reasons you should gift yourself with better vision thanks to LASIK this holiday season!
1. LASIK is the Gift that Keeps on Giving!
When you choose to improve your vision with LASIK, you will save hundreds, if not thousands, of dollars. That's a lot of money you would have otherwise spent on visual aids, new glasses, contact lenses, and all of the items necessary to maintain them.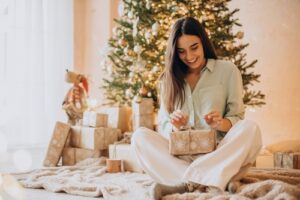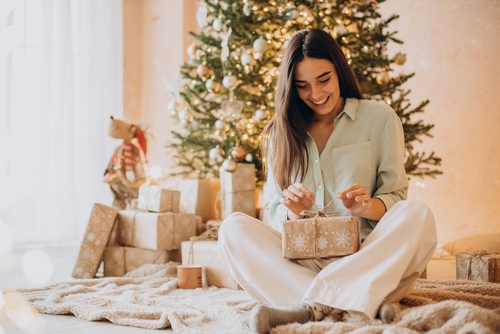 You may have yet to consider these costs together as one single number. But when you do, you can see how they all add up over the years! Most people spend $500 or more yearly on glasses and contact lenses. That's not including the extra you've had to pay for rush shipping because you need to be able to see as soon as possible!
Most LASIK patients end up with 20/20 vision or better. Their vision doesn't stay corrected for a few years, either.
No, the outcome of LASIK is permanent so you can look forward to decades of improved vision! That's a lot of holiday seasons with better eyesight to look at the tree, and festive lights and see the faces of friends and family without visual aids to hold you back.
The best part? You can do it all without the frustrations of glasses and contacts.
2. After LASIK, Splurge on Those Designer Sunglasses You Want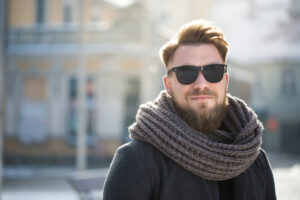 If you wear prescription glasses, especially if you have a multifocal lens prescription, you know how pricey visual aids can be. Replacing a standard lens with a prescription lens on a pair of chic designer sunglasses can cost you more than the glasses themselves!
Correcting your vision with LASIK means your eyewear choices are now limitless! Whether you are looking to try out the latest TikTok trend in eyeglasses or want to invest in a pair of forever classic aviators, with LASIK, you can go wherever your style takes you without having to worry about expensive prescription lenses!
3. See Your Holiday Traditions in Perfect Focus after LASIK!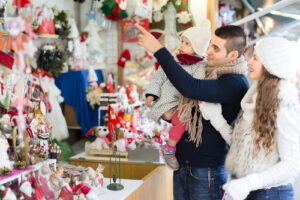 Whether your favorite holiday tradition is driving around and looking at holiday light displays or shopping for gifts at an annual holiday craft fair, LASIK makes it possible to see every last twinkle light and all the little details on handmade ornaments.
Did you know that LASIK can correct all refractive errors? These include nearsightedness, farsightedness, and astigmatism.
Who wouldn't want to achieve the best vision of their life at all distances? Many LASIK patients also report better depth perception and improved hand-eye coordination following their procedure.
4. Head Out into the Snow Worry-Free after LASIK!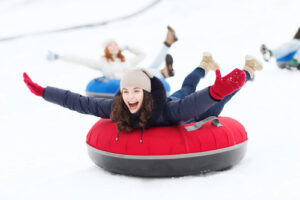 It can be hard to enjoy a carefree run down a snowy slope or a toboggan ride down the local hill when you have to worry about losing your glasses. It can be nearly impossible to fit goggles over your glasses or deal with constant fogging when you do!
After LASIK, you can experience the joy of outdoor winter activities. You'll have to wait for a little due to the recovery period, but before you know it, you'll be back to frolicking in the snow.
When you have LASIK, your vision will improve almost immediately and only improve in the days and weeks. With a nearly 100% patient satisfaction rate, you won't have to let worrying about your glasses ruin your wintertime fun!
5. LASIK Won't Interfere with Your Holiday Plans!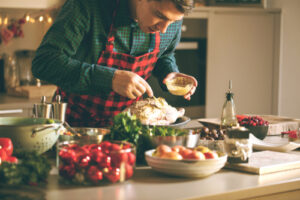 The holidays are not just the best time of the year, but they also tend to be the busiest. You may need more time to spare between shopping, cooking, and entertaining during the last two weeks of December!
You don't need to let your packed schedule prevent you from giving yourself the gift of LASIK! LASIK is a relatively quick procedure with a short recovery time.
The outpatient procedure only takes a few minutes to complete, and you can go home after it's done. Your ophthalmologist will set you up with a follow-up appointment schedule and everything you need for a quick recovery. You'll be back to decking the halls in no time!
6. Start Your 2023 with Clear Vision Thanks to LASIK!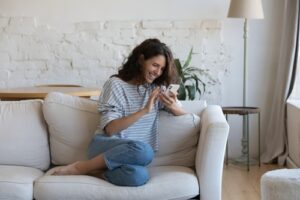 How many years has "Improve My Vision" been on your New Year's resolutions? With LASIK, you can cross that resolution off your list for good and start your new year with a clear view of the world!
Stop waking up to blurry vision until you find your glasses or put in your contact lenses. With LASIK, you'll see every day in 2023 clearly from the moment you open your eyes in the morning! What's more, you look forward to many more holidays with the crisp, gorgeous vision you've always dreamed of.
Let this be the holiday you give yourself the life-changing gift of visual freedom and better vision! Choosing LASIK eye surgery will give you the gift of freedom from expensive corrective eyewear and improved vision that will let you see the holiday season with brilliant clarity for years to come!
If you think LASIK might be your ultimate holiday gift, schedule a consultation at Batra Vision in San Leandro, CA, now! Haven't you waited long enough for the joys of visual freedom?
---