San Leandro is not just the city where you live; it is a vibrant community that offers its residents endless opportunities for entertainment and engagement. It is a city where clearer vision makes all these opportunities even more enjoyable.
LASIK surgery at Batra Vision Medical Group is the best way to correct your vision if you want to break free from the inconvenience and expense of depending on visual aids. With LASIK, the only aids you'll need are a great pair of sunglasses to protect your eyes from San Leandro's 260 sunny days a year!
Are you wondering if LASIK could be right for you? Keep reading to discover 4 ways that getting LASIK in San Leandro will help you see the world more vibrantly!
1. Experience the Bold Colors of San Leandro's Murals and Utility Box Art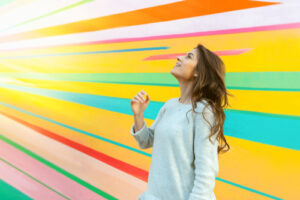 If you live in San Leandro, you know the beauty of the many outdoor murals that have enhanced buildings around the city. This ambitious art project, launched in 2017, has turned San Leandro's public spaces into outdoor art galleries!
Another way that San Leandro has used art to beautify the city is the Utility Box Art project. Working with Streets Alive! and ABG Art Group, artists have transformed over 68 of the city's 180 utility boxes into one-of-a-kind works of art.
Whether you are attracted to abstract art or whimsical depictions of local flora, San Leandro's murals are best viewed with the clear, crisp vision you'll have following LASIK. LASIK has a high success rate, with 90% of patients reporting vision that's substantially improved after the procedure.
That same clear vision will help you get the most out of a driving tour of utility box art. With LASIK, you won't have to miss a single vibrant brushstroke of these unique works of street art. Your sight will be crisp, clear, and far better than when you depended on visual aids.
2. Appreciate a Menagerie of Animals at the Oakland Zoo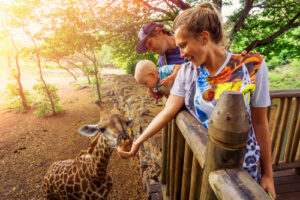 If you have kids, a trip to Oakland Zoo means hours of family-friendly fun. There are over 850 species of both native and exotic animals.
There is sure to be one the kids will want to take home! (Ring-tailed lemur, please!)
From the rich orange and black stripes of a tiger to the brilliant green feathers of a pair of lovebirds, you'll want to fill your eyes with this celebration of animal diversity. The Oakland Zoo will leave you feeling awed by the natural world.
You don't have to sit out a day at the zoo if you opt for improved vision with LASIK. LASIK surgery is a relatively quick and straightforward procedure with short recovery times. With LASIK, you can resume your usual activities within a day or two of having the procedure.
Many LASIK patients report that they have improved vision almost instantly. That means making the most of your trip to the zoo without the hassle of prescription glasses or contact lenses.
Colors will look more vibrant, and you can pick up tiny details thanks to your extraordinary new vision. What's not to love about that?
3. Feast Your Eyes on the Cherry Festival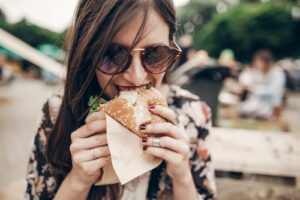 With June just approaching, it's time to start getting excited about San Leandro's annual Cherry Festival! "The Cherry City" knows how to celebrate this delicious, colorful fruit with a parade and fresh, locally grown cherries galore!
The Cherry Festival is one of the community highlights of San Leandro. It offers not just a chance to honor San Leandro's tasty past but also an opportunity to celebrate its vibrant present with friends and neighbors.
With LASIK, your day can be even more of a celebration! It's hard to take in all the fun with glasses that pinch your nose or contact lenses that dry your eyes.
Visual aids can be helpful, but sometimes the cons outweigh the pros for some people. If you need corrective eyewear to see clearly, a sunny festival day can mean constantly asking yourself: where are my glasses?
With clearer vision, thanks to LASIK, the only question you'll need to ask yourself is: Do I want my cherries baked in a pie or straight off the stem?
4. Embrace the History of San Leandro at Casa Peralta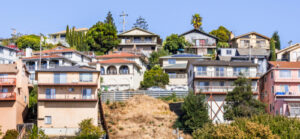 San Leandro is full of beautiful historic houses built by some of the city's earliest residents as it was incorporated. One of these is Casa Peralta, where you can spend an afternoon admiring the Spanish-style architecture and unique hand-painted tiles depicting the story of Don Quixote!
Casa Peralta was added to the National Register of Historic Places in 1982 and is now open to the public. You can enhance your visit by taking a tour with a knowledgeable docent who is sure to point out all the notable architectural details, both big and small.
If you need multiple pairs of visual aids to see at different distances, getting the most out of experiences can be frustrating. Your visit to Casa Peralta might differ from what you expected when you could not see the grand, multi-storied foyer and the tiny details of the Don Quixote tiles without searching for many pairs of glasses.
While LASIK usually corrects your vision at one distance, with monovision correction LASIK can correct both near and far vision, allowing for restored distance vision in one eye and restored near vision in the other. With monovision correction, your eyes quickly adapt to work together, improving vision near and far distances and eliminating your need for corrective eyewear.
Whether you are interested in art, lovebirds, cherries, or history, you can experience them more fully with LASIK corrective eye surgery at Batra Vision Medical Group. You can live an even more vibrant life in beautiful San Leandro with LASIK.
Are you ready to see the world with precise, crisp vision thanks to LASIK? Contact Batra Vision today in San Leandro, CA, to schedule a LASIK consultation!
---